Lots of executive pastors have stepped into a role without seminary, so we've created a modular, cohort program for XPs who want to learn more in community with other XPs.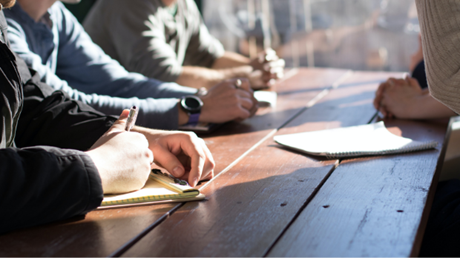 Leading the School of Mission, Ministry, and Leadership at Wheaton College is a great joy. We've seen our program grow exponentially, and the current pandemic has not slowed us down.
One of the advantages of our program is that we are launching cohorts in specialized areas. These cohorts take many of the same classes that all our students do— studying courses from leadership, bible, theology, and more. And, of course, taking them with the world class professors that make up the Wheaton College Graduate School.
We have also been launching cohorts around specialized areas of ministry, including church planters, rural pastors, pastors of large churches, missions pastors, etc. (Email us for information on any of these: mml@wheaton.edu.)
Today, I want to tell you about our new cohort for Executive Pastors (XPs).
The XP Role
Many XPs come from the business world or from inside the church and often did not have the opportunity to attend seminary. In addition, executive pastor (XP) roles have reached an age of professionalization and complexity that warrants advanced study and preparation. Executive pastors are in a unique position as leaders in the church. So, at Wheaton College we are offering an opportunity for XPs to increase their effectiveness as leaders, while learning with other XPs in a cohort.
The M.A. in Ministry Leadership is a program that will provide thought-leadership and practical expertise for church ministry. Eric Geiger and I, along with other world-class professors, will teach this practical program that fosters the holistic development of spiritual maturity, theological integration, and skilled leadership.
Cohort Launching in February
We are launching this cohort specifically designed for Executive pastors …
Read more: feeds.christianitytoday.com