The California pastor hopes to return to the small group of house churches he started last year.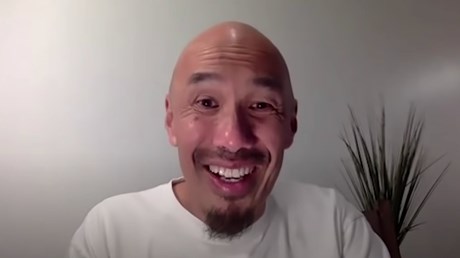 Less than a year after moving to Hong Kong, Francis Chan and his family have had their visas rejected and been forced to leave their fledgling house church ministry behind.
Chan, known as a spirited preacher and bestselling author of Crazy Love, told his ministry partners early in January that he was back in the US but applying to return to Hong Kong, where he and his sons-in-law were leading three house church gatherings.
"Hopefully we can get back in Hong Kong because, man, we want to be there," he said in a January 5 video from San Francisco.
Besides the pandemic hitting in 2020, last year brought further political unrest to Hong Kong, where protestors opposed the imposition of new national security law allowing mainline China to hold more authority over the area.
As a result, some Americans, including journalists, have struggled to get visa extensions, and ministry leaders from overseas have grown more worried about oversight.
Chan described leaving the churches behind on a couple weeks' notice and appointing young leaders to take their place, reminding them that the early church too relied on the Spirit when leaders like Paul had to move on.
"That went way faster than we expected, but now I'm going, 'Wow, Lord, I think if I'd stayed too long, that might have hurt the church," he said.
A Chinese American, Chan announced his family's plans to move to Asia in 2019, describing a sense of calling to a region where he had experienced the gifts of the Spirit and, eventually, to a neighborhood where his late mother had ministered before moving to the US.
He described wanting to leave the crowded ministry landscape in the US for a pond where "fish are biting" and "no …
Read more: feeds.christianitytoday.com