"I made comments about race, the Black family, and minorities that were wrong and hurt many people."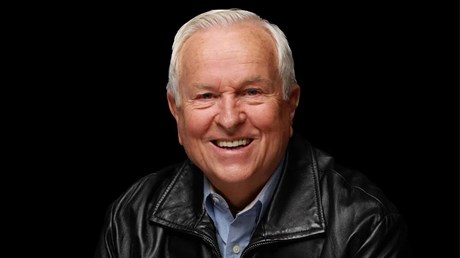 Best-selling Christian author and speaker Josh McDowell is stepping back from ministry following comments he made at a recent meeting of the American Association of Christian Counselors.
On Saturday, he had denounced the idea of systemic racism at the national gathering, saying Black Americans and other minorities were not raised to value hard work or education.
The talk, entitled "The Five Greatest Global Epidemics," identified a series of threats McDowell claims face the Christian church. The first, he said, was critical race theory, an academic field of study on the nature of systemic racism. Known by the acronym CRT, critical race theory has become controversial among Christian conservatives and political conservatives alike.
McDowell told Christian counselors that CRT "negates all the biblical teaching" about racism—because it focuses on systems rather than the sins of the human heart and said today's definition of "social justice" is not biblical.
"There's no comparison to what is known today as social justice with what the Bible speaks of as justice," he said. "With CRT they speak structurally. The Bible speaks individually. Make sure you get that. That's a big difference."
He went on to say not all Americans have equal opportunities to succeed.
"They don't, folks," he said in his speech. "I do not believe Blacks, African Americans, and many other minorities have equal opportunity. Why? Most of them grew up in families where there is not a big emphasis on education, security—you can do anything you want. You can change the world. If you work hard, you will make it. So many African Americans don't have …
Read more: feeds.christianitytoday.com