A compilation of racial reconciliation resources and efforts as the United States continues to grapple with racial injustice and tension.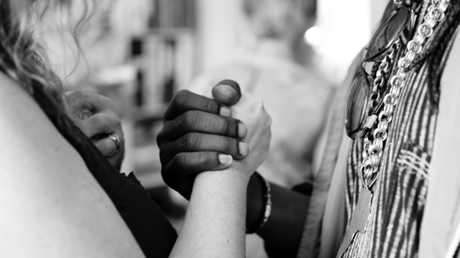 A number of ministry initiatives were either birthed or accelerated during this season. The following gives a sampling of some of the many responses we received.
Eric Torrence (@EricTorrence83) and Jon (@JonWarren_TX) commended U nity Table, noting that it is a collaboration of churches in north Dallas.
Started by One Community Church in Plano, Dr. Conway Edwards believes "proximity leads to empathy." On the site you can see a conversation between Bryan Loritts (@bcloritts) and Matt Chandler (@MattChandler74). Unity Table offers a training guide and resources through Right Now media. One such resource is the free document produced by One Community Church called "The Unity Table—Setting the Table: A Practical Guide to Conversations That Lead to Reconciliation," also available on the site.
Tim Simmons (@TimSimmonsMusic) told us: "the lead pastor at Life Fellowship, a suburb of Memphis, launched an outstanding project called The Listening Project, a digital listening room to hear and respond real stories that challenge your own racial ideologies." The site says it offers "a 4-step journey designed to foster much-needed conversation and intentional listening about matters of race."
A number of people chimed in on the UNDIVIDED movement. Erin Caproni (@erin_cinci) told us how Crossroads Church and the UNDIVIDED movement have been very active in this space for several years. It offers a six-session curriculum.
Judith Roberts (@jrobertslatech) also mentioned this Undivided emphasis: She encouraged us to see "The Springs on Instagram and Facebook. We hosted an #undivided study this fall and our church mission is to be multi-cultural, ethnic, and generational."
Mike Sharrow (@mikesharrow) …
Read more: feeds.christianitytoday.com